Children's Music Programs
---
Hosanna!'s Children's Choir
Our Children's Choir Program offers two choirs most Tuesdays: Musictime (4:30 - 5pm) for children age 3 through Kindergarten and Praise Choir (5pm - 5:45pm) for children 1st - 5th grade. Our 2023 season will kick off on August 22, 2023, meeting on Tuesdays. Click into the schedule and the FAQ below for more information.
Click here to register for Children's Choirs 2022 - 2023
Download these PDFs for additional information:
Children's Choirs Schedule for Jan-Apr 2023 - click here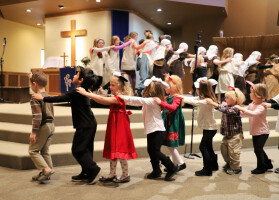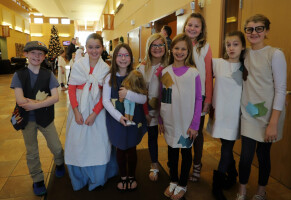 ---
Children's Chimes Choir
Hosanna! offers a Chimes Choir for children in 2nd through 5th grade. Our 2023 season runs August 22, 2023 through April 2024 meeting most Tuesdays 4:30 - 5pm. Click into the schedule and the FAQ below for more information.
Chimes choir is currently at capacity. To be placed on the waitlist email .
January-April 2023 Chimes schedule is available here.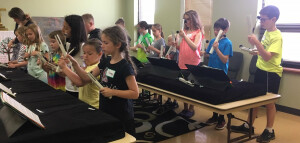 Chimes Camp will be held June 26-30 from 9:00 - 11:30 am. Click here to register.
---
VBS Praise Band
Middle School and High School Students are invited to be a part of the VBS Praise Band, leading VBS Week and other worship services and events throughout the year. Rehearsals vary as these students prepare to lead. The VBS Band begins rehearsal in May. If you are in middle school or are currently in 5th grade, contact our Music Director, Melody Kuphal to get started.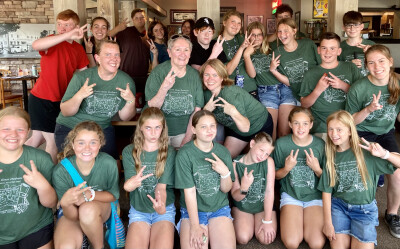 ---
HOSANNA! CHRISTIAN THEATER CAMP
Theater Camp is June 5th - 16, 2023 Monday through Friday 9am - 3pm + 7pm Show June 16th at 7pm
The camp has reached its capacity. Please contact Melody to be added to the waitlist: .
---
Please contact our Music Director of Music Ministries Melody L. Kuphal at or call (630)584-6434 for more details about Children's and Adult music programs.