Hosanna! strives to provide a loving environment where children can learn about Jesus, build relationships, explore Bible truths and serve others while feeling loved, valued and accepted.
Upcoming Events
"Our Savior's Safari" VBS
July 25-29 - Monday-Friday from 9:00-11:50am
God teaches us so much through His creation including through His amazing animals. Join us on "Our Savior's Safari" to see and know the many ways God loves us.
Registration information is available by clicking here and at the church office.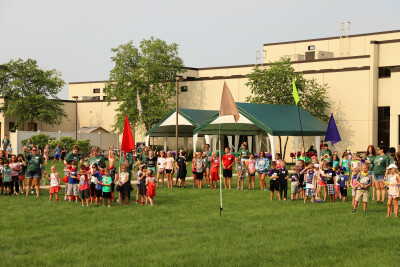 INSIGHT - Sunday School
"The commands of the LORD are clear, giving INSIGHT for living." Psalm 19:8 (NLT)
INSIGHT Sunday School is offered during the 9:30 am service from September to May 15.
INSIGHT Carnival will be Sunday, May 22 at 10:30 am.
Registration for the 2022/23 school year will be available in July.
Contact Lynette Anderson in the church office for details or for questions.
---

IMPACT - Children's Service Project Group
"Whatever you did for one of the least of these brothers and sisters of mine, you did for me." - Matthew 25:40
Do you have a heart for serving?
Do you believe children can impact our community through Christ?
If the answer is yes then check out IMPACT. IMPACT provides opportunities for kids to put the love of Jesus into action by reaching out to others with respect, compassion, and joy.
The serving activities are designed for preschool to elementary age children. Parents are always welcome to stay and serve alongside their child. If you would like to help plan serving opportunities or just want to know more about IMPACT, contact Lynette Anderson through the church office at .
Children's Music Programs
Hosanna! offers children ages preschool through 8th grade opportunities to explore and develop musical abilities while praising and growing closer to Jesus! Visit the Children's Music Ministry page for all the info!